Orthoplex Solutions Inc. was founded in 2015 by three young professionals whose vision is to provide products and services with an innovative twist. Problems have always been addressed in the same way; Project Managers tend to get stuck in processes, and engineers dive in details forgetting end results. At Orthoplex Solutions, we believe in the importance of setting goals. We hold goals as our main drivers which allows us to focus our attention on what matters the most for our clients. It unveils new ways to enable your business reach its maximum potential. Orthoplex Solutions currently serves Canada and the U.S.A. from its headquarters in the GTA (Greater Toronto Area).
Make the complex simple is what we do at Orthoplex Solutions.
At Orthoplex Solutions, our mission is to bring your vision to life through innovation.
Become a trusted adviser to our clients in their journey
Create a unique experience through excellent communication
Provide the highest quality services and products
Enable our client to reach new skies
Victor Youssef MD.CCFP
Trinity Medical
Owner
Orthoplex Solutions had a clear vision about the project, made a professional proposal and guided me step by step so that I understand my options, select the proper services easily and be able to follow the work process. I am well pleased with the ease of communication, the timely implementation and the whole experience. Looking forward to working with you again in the future.
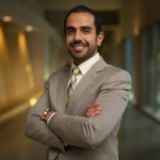 Mina Shinouda, PEng
MS Team Real Estate
President
I approached Orthoplex Solutions to design a website for my start-up and was thrilled with the results I got! They not only designed a website but a digital identity for my company. Orthoplex Solutions team is approachable, efficient and knows how to get the job done. They understand your vision and work with you to make it a practical realty. I feel proud every time I share marketing materials with my clients!
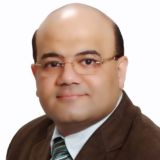 Hany Eltalawy, P.Eng
Pharmacy Today
President
Fady is one of the most professional and honest web developers that I have ever dealt with, His in depth knowledge and experience for what he do, he made me a fantastic website included number of security measures, videos, graphic design, change the server, make it faster and gave me a lot of advises during this project. I would recommend Fady, hands down, to anyone looking for an application development, new product launches and project management. There is no one out there that could surpass his hard work, diligence and devotion to his clients.
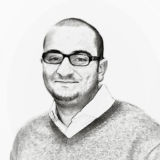 Peter Saad
Saad Law
Managing Principal
Fady is a true professional. His responsiveness and effective execution on our vision is exceptional. He exceed our expectations and has a canny ability to problem solve and provide real and proficient advice.

Sheryl Pham
VisaMe Canada
Regulated Canadian Immigration Consultant (RCIC)
Working with Fady on my project was a pleasure! Fady listened to my vision and without delay built a website that was exactly my style. It was elegant and professional, and managed to capture the feel I was seeking – brilliant. There was very little tweaking required and if I requested some slight alteration or other, at no time did I feel resistance or unwillingness to make the adjustments. Thank you Fady – I value your expertise and very much appreciate the handholding you gave me.
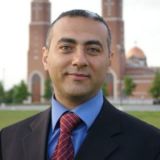 Albier Michaiel
Heritage of the Coptic Orthodox Church
President and General Manager
Fady is the really talented, self-motivated project manager. He managed a project for me (developing an App) and starting from researching the tools and platforms to staffing for the project, communicating with vendors, and to delivering the app, it all went smooth and successful. Although Fady can dig into problems, he doesn't get stuck in the details. He knows to balance technical and business needs.

Phoebe Wasfy
Philopateer Christian College
Principal
As a school, we've been struggling building and maintaining a professional website until we hired Orthoplex. Great team of innovative and cooperative professionals. They work fast and with you to ensure that the best website that promotes and presents your business. Thank you Orthoplex!

Values define us. Our values guide us in creating a better experience for our clients or for that matter, anyone who comes into contact with us.